Published : Wed 03/27/19 Updated : Thu 04/18/19 Category : General
(This list is not all-inclusive. It only shows those changes that will impact faculty the most. The date the updates will take place changes from month to month. You can expect the following updates to be in place by the end of the month.)
Activity Feed – Image attachments display in feed
Instructors can attach images to Activity Feed posts by file upload, or direct web link, that display directly in the feed. This increases the visual nature of Activity Feed, and keeps learners engaged in their course instead of navigating to external sites to access images.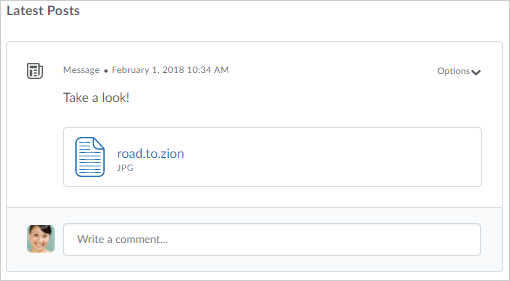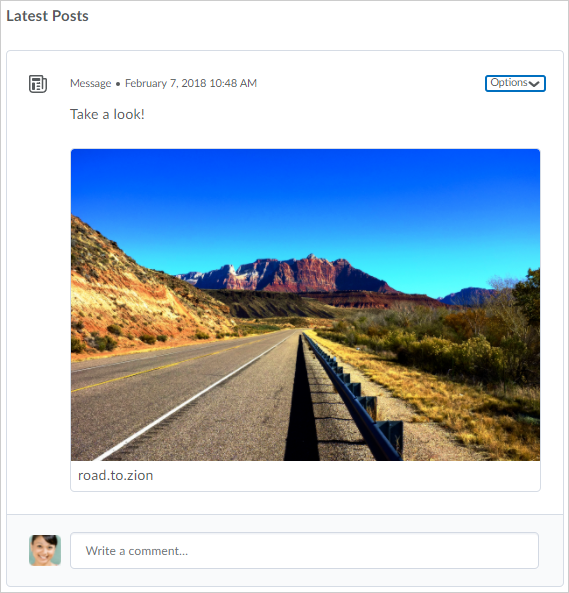 Activity Feed – Toggle comments on/off
The ability to manage Activity Feed comments is now available. This allows instructors to turn off and on comments for the entire feed, or for an individual post. If commenting is enabled for the course, individual posts can have commenting disabled. Existing comments are never deleted when commenting is disabled, and are visible again if commenting is reenabled. Instructors can use Activity Feed knowing they have full control over the availability and visibility of comments.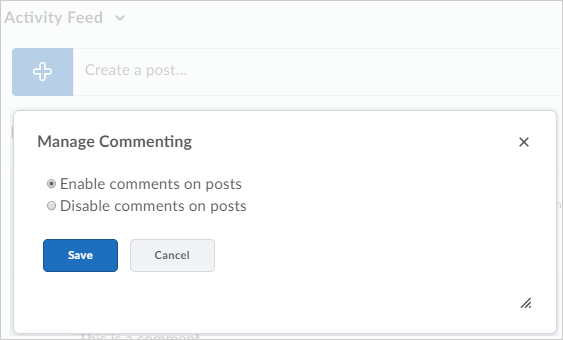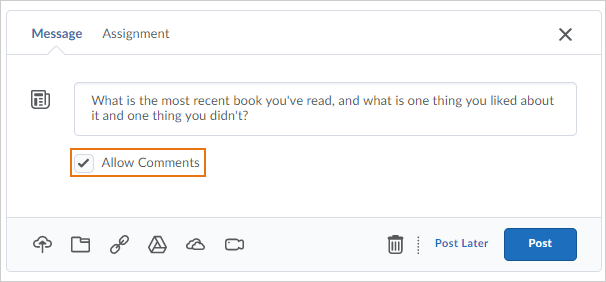 Manage Dates – Manage due dates
Instructors can now edit due dates in the Manage Dates tool.
Due Dates are available for Content topics, Assignments, and Quizzes. A Due Date filter is available under 'advanced filtering'. Due dates can be edited on an individual basis, in bulk across multiple items, and through bulk offset.
Quizzes – LaTeX editor added to the HTML Editor
This feature adds the LaTeX editor to the HTML Editor in the new quizzing experience and in the Lessons tool. The LaTeX editor existed in the old quizzing experience.